1997 – AELTC's Number One Court opens
The new No 1 Court at Wimbledon's All England Lawn Tennis Club was opened by HRH The Duke of Kent, The Club's President. This project was underpinned by our masterplan, which reorganised the entire championship site to improve facilities while retaining the spirit of 'tennis in an English garden'. Our new facilities include a new 11,000-seat No 1 Court, a broadcast centre and two-lane road tunnel. The court won many awards for its structure including the Institution of Structural Engineers Special Award.
In 2000, we were asked to design the Millennium Building on the site of the old No1 Court. The building provides integrated facilities for competitors, officials, international press, ball boys and girls and members, and houses a championship population of 4,000 people. The project won a Civic Trust Award and we were also named Designer of the Year in the Contract Journal Construction Industry Awards. We were then commissioned in 2003 to design a new Court 2.
For our team, it was a privilege to have designed new facilities for one of the most iconic, first class sporting venues in the world.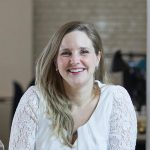 Story by Jessica Kennedy