2018 – Conservation of Qasr Al Hosn, Abu Dhabi
Over the centuries Qasr Al Hosn has been home to the ruling family, the seat of government, the national consultative council and a national archive; it now stands as the nation's living memorial and the narrator of Abu Dhabi's history.
Qasr Al Hosn comprises three major national icons: the Inner Fort, Outer Palace and a National Council Chamber. Our brief was to faithfully conserve and adapt these structures in a manner that clearly identifies their chronological evolution. Each exhibition space is connected with a simple, carefully crafted glass structure, creating calm contemplative spaces for the visitor to pause and experience the tranquillity of the inner courtyard.
The Outer Palace, constructed by members of the local community between 1939 and 1945, had remained largely intact. It is a national monument, epitomising the development of Abu Dhabi, from a settlement reliant on fishing and pearling in the 18th century, to a modern global metropolis. Built of local materials including mangrove, date palm, coral and sea stone, its design cleverly responds to the harsh desert climate by absorbing the heat of the sun and channelling natural breezes to provide a relatively cool habitable climate.
The spaces within the Inner Fort and Outer palace have a unique character and serene calm – a quiet, hallowed refuge from the surrounding urban environment. The grounds are sensitively landscaped with date palms which practically provide shading and food and whose aroma stimulates the memory of the fort as a family space, the heart of the home which only privileged guests could access.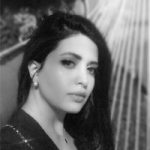 Story by Marwah Bahnassi