2020 – MENA studio celebrates 10th anniversary
The studio was established in 2010 through a merger with established Abu Dhabi firm SYNA headed up by architect Nadine Nackasha.
The original team of six architects was led by architect directors Nadine Nackasha and Gary Dicken (who relocated from the Manchester studio) and focussed primarily on the UAE education and workplace sectors but soon expanded, securing projects in other parts of the region including Qatar, Kuwait, Egypt and Saudi Arabia.
We now work across a range of sectors including retail, transport, heritage, culture, hospitality and residential. Significant projects delivered over the past 10 years include Qasr Al Hosn, the restoration and adaptive reuse of a former royal palace and seat of government in Abu Dhabi, the Wellington Academy Dubai, Abu Dhabi Passenger Cruise Terminal, Heriot Watt University Dubai campus and 42 Abu Dhabi, a unique, non-profit, tuition free computer coding school employing a project-based curriculum.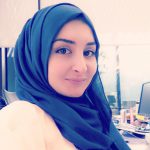 Story by Dalia Alourfali