2020 – Delivering six Nightingale hospitals
To help the UK national effort to combat the coronavirus pandemic, we undertook a study proposing the conversion of large scale event venues into temporary ICU facilities. This led to the conversion of the 115,000m² ExCeL conference centre at London Docklands being repurposed into the nation's first NHS Nightingale temporary hospital for Covid-19 patients.
We were then approached to lead on the design of five other NHS Nightingale Hospitals across the country in Birmingham, Manchester, Harrogate, Bristol and Cardiff.
The delivery of all these hospitals under incredibly tight deadlines was the result of exceptional collaboration in truly unprecedented circumstances. Everyone involved was acutely aware of the need for these projects to be completed in the time allocated so they worked tirelessly to ensure that it happened.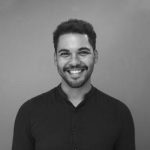 Story by Jordon Lambert