1984 – Massive increase in retail work begins
Three highly significant shopping centres completed in 1984; Ealing Broadway Centre in west London, The Lanes in Carlisle and Waverly Market in Edinburgh – which is the first entirely new speciality centre in the country. We had 17 shopping centre schemes in design or construction during this decade.
In the 1990s, we delivered many significant projects including the Bentall Centre in Kingston in 1992, the spectacular arched space-frame roof of which is lit by almost 2,000 fibre optic lights and wins a National Lighting Award.  After ten years of work on the project, the White Rose Centre near Leeds opens in 1992 winning major awards including a British Council of Shopping Centres Award and ICSC European Award.
In 1999, we design and deliver the flagship store for Marks and Spencer in Manchester which is a catalyst for regeneration in the city centre following the bomb in 1996.  The building won a RIBA award and the judges commented: "The jury was united in its praise for this scheme, which places civic responsibility so firmly at the head of the agenda, to produce an urban retail scheme of national significance."  In the same year, the multi award winning scheme Vasco da Gama Centre completes in the heart of Lisbon's Expo district. The retail and leisure building is on four floors with a dramatic central space, and external dining overlooking the waterfront.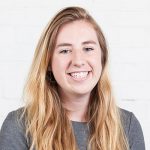 Story by Lauren Copping