1966 – Inspired by Walter Gropius and Bauhaus
Our founder George Grenfell Baines (GG) wrote about his discovery of Walter Gropius and the Bauhaus, which had brought together a group of artists, sculptors, industrial designers, photographers and architects in Germany, in an attempt to create a unity of arts and technology. This inspired him to do the same with the design and construction industry with different professions working together and collaborating in a group practice.
Years later with BDP well established, he visited Gropius at Harvard and told him what he had achieved, to which Gropius replied: "You have done what I would have liked to have done at Dessau." GG recalled: "Just then I felt I had turned to look down from the mountain realising just how far we had climbed."
We have a huge archive collection which includes many fascinating letters to GG, including one from Gropius' widow, Ise, who visited him in Manchester in 1974. She writes to thank him for his hospitality and says: "It is refreshing to find a group who lives by their convictions and is doing right well for themselves all the same." I think this is a sentiment that many in the practice would agree still holds true today and long may it continue!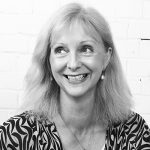 Story by Helen Moorhouse