2014 – BDP first to be Globally BIM Certified
BDP was the first organisation globally to be certified as BIM Level 2 compliant; embedding training, recruitment and retention policies as well as supporting all projects to use BIM.
We were early adopters of BIM, initially using the Bentley suite of BIM tools (Bentley Architecture, Mechanical & Structural). In 2011, our BIM policy was updated to mandate the implementation of BIM methodologies on all new projects. The practice also pioneered the use of data-driven BIM technology to manage the equipment libraries for clinical planning at Alder Hey Children's Hospital.
Today, BDP is leading the way in digital design. As architecture and construction changes and society presents more challenges, digital technology is making the impossible not only possible, but more and more likely.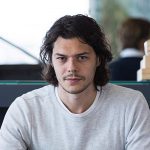 Story by Elliott Crossley