2008 – A great time for retail
In 2008, we saw the opening of seven fantastic retail developments across the practice.
Victoria Square in Belfast incorporated pedestrian-friendly open and covered streets, penthouse apartments and modern entertainment spaces, winning 15 awards for design.  To give a sense of public space in the Element Square Centre in Livingston, we created a dramatic and innovative roof structure which represented the largest use of ETFE in a retail environment in the UK at the time.
Internationally, Forum Istanbul opened as part of Turkey's largest mixed-use development, providing a vibrant shopping destination and in France, La Vache Noire shopping centre was created on a sloped site allowing a 1.5 hectare public garden to be created on the roof of the building.  Other projects that year included the award-winning Liverpool One regeneration scheme, the below ground retail environment Jubilee Place in Canary Wharf, London and Via Catarina shopping centre in the heart of Porto, Portugal.
Wow what a year!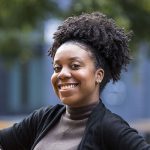 Story by Amanda Hutchinson