2021 – Yangshupu Power Station redevelopment begins
Originally commissioned in 1911, Shanghai Yangshupu is a former coal-fired power plant that is widely considered to be the first of its kind in the Far East. Part of a wider riverfront site, the plant contains two historic power station buildings, associated waterside buildings and equipment. It is an important set of buildings which helped in the early development of the city's economy and has dominated the skyline for generations.
Today, the plant is set to benefit from a massive overhaul to preserve, adapt, and add to the heritage of the site. We are adding new accommodation and social, retail and business functions to both of the heritage power station buildings with the aim to transform Yangshupu into a mixed-use community for people across the district. A new Shanghai Power Station for modern, Chinese life.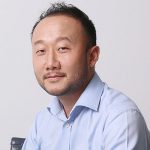 Story by Tianyi Gu