2021 – Reconfiguring retail
Even before the pandemic struck early in 2020, the way we shopped, spent our leisure time and worked was changing, driven predominantly by technology. Like it or not, the pandemic has accelerated and intensified this societal reconfiguration.  Our project with Ingka at Kings Mall in Hammersmith London is responding to this shift by creating an inclusive space for social interaction, experiential shopping, entertainment, learning, fun and relaxation. A place that the community identifies with, feels part of and genuinely cares for; a place of true, meaningful social cohesion.
Our retail spaces are being reimagined as local, social and cultural hubs. Existing schemes and former department stores are perfectly placed to be transformed into new homes or offices – ideally a mix of both – coupled with experiential retail and other community focused uses. This is a great opportunity to repopulate our city centres and in doing so, activate them throughout the day and night.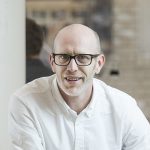 Story by Garry Wilding