2021 – Innovation in Canadian buildings
Our Toronto studio has long advocated a shift from glass and steel buildings towards more sustainable alternatives that improve energy performance.
The firm led Ontario's experimentation with mass timber, through the design and construction of 80 Atlantic, Ontario's first mass timber commercial building in over a century. The 90,000 sqft structure features four storeys of nail-laminated timber with glulam beams and columns above a one-storey concrete podium. The mass timber construction was studied by industry professionals and students as a prototype for future buildings of this type in Ontario.
The firm is presently working on Expo City 5 – CG Tower, a 551-unit condominium for the Cortel Group in the Vaughan Metropolitan area, which features a stepped brick-faced facade with a window-to-wall ratio of 43% in contrast to conventional glasswall towers.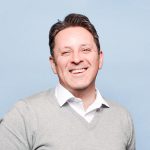 Story by Richard Witt