2012 – First Apprentices are welcomed at BDP
We appointed our first three apprentices in 2012 as part of a new recruitment strategy to harness fresh talent.  Our apprentices joined our engineering teams and attended college on day release as part of a National Apprenticeship framework whilst working towards professional qualification with CIBSE/ICE.
Since then we have recruited 38 apprentices and have expanded our apprenticeship programme to cover all our core professions.  We have also been involved in Trailblazer Groups which are instrumental in shaping apprenticeship programmes for newer ones.
For us, we have seen the apprenticeship career route create well-rounded experienced professionals who have added value to our practice.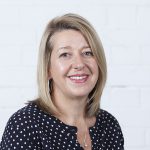 Story by Maria Glynn