2020 – BDPbelonging launched to champion inclusion and diversity
The aim of our BDPbelonging network is to create an inclusive organisation where everyone has a sense of belonging, is respected, feels valued and is seen as an individual.
Our representatives and allies are championing positive change through sharing, learning and supporting colleagues in a continuing dialogue about equality, diversity and inclusion.
A variety of events and initiatives has been held which have included guest speakers such as Dr Anne Marie Imafidon MBE, during Black History Month, and Saeed Atcha, Chief Executive, Youth Leads UK and Government Commissioner for Social Mobility, on Zero Discrimination Day.
Other activities include setting up an online discussion platform for International Women's Day and producing a series of videos where different colleagues shared their personal experiences from a diversity perspective.
As a BDPbelonging employee representative, I am very excited about encouraging people to gain a greater understanding about inclusion and unlocking the benefits of creating a diverse and equitable practice.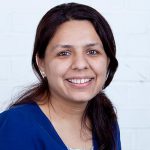 Story by Smrati Seth